Feature film
|
|
90min
|
|
Majority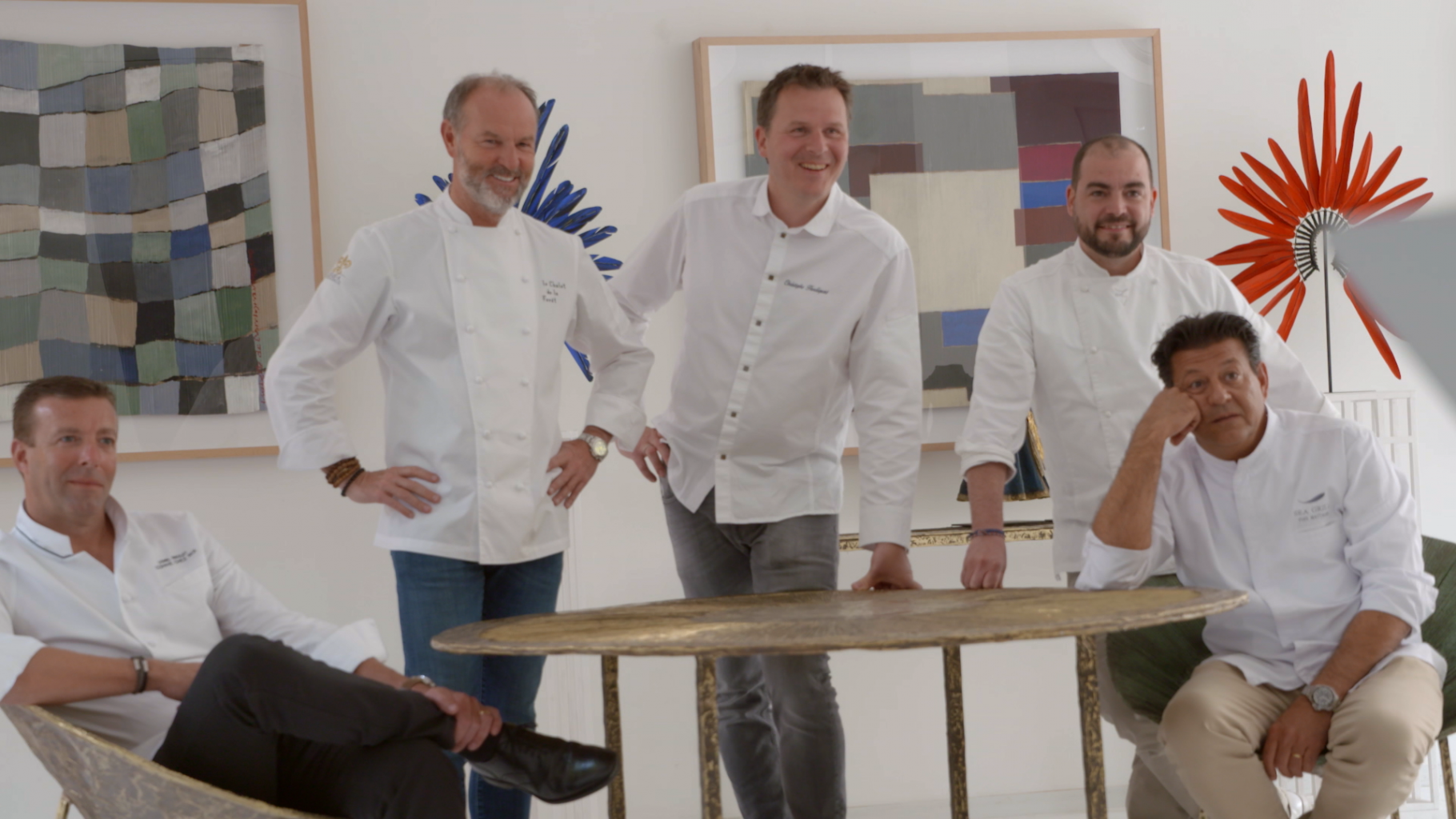 Synopsis
Brussels has five restaurants with two Michelin stars: Bon-Bon, Comme chez Soi, Le Chalet de la Forêt, Sea Grill and La Villa in the sky. And behind each storefront, there is a chef with a singular personality and cuisine.
Yves Mattagne, Lionel Rigolet, Pascal Devalkeneer, Alexandre Dionisio and Christophe Hardiquest: For 90 minutes, we will get to know these five personalities of Brussels gastronomy through their passion for cuisine, but also through their daily routines, their times of doubt and great joy, their philosophy, and their relationship to Brussels and Belgium. We will meet them outside working hours in interviews, at rush time in their restaurants, between two shifts, or during their activities. And because it is always difficult to talk about oneself, their loved ones, colleagues and associates will give us their views on these 'artists'.
These five portraits will be linked a common thread, guided by more general themes, such as Belgian and Brussels gastronomy (the heritage dimension), managing a two-star restaurant and a huge team, the transfer, education, mediatisation, role and impact on society, etc.
Whether it is at their stoves, in the dining room or with their aprons hung up, we will try and discover the men behind the two-star chefs.
Casting
Lionel Rigolet (BE)
Yves Mattagne (BE)
Alexandre Dionisio (BE)
Pascal Devalkeneer (BE)
Christophe Hardiquest (BE)
Release date
September 2017
Amount invested by the fund
€14750
Percentage of total budget
10.43%
Number of total shooting days in Brussels
20
Number of total shooting days
20