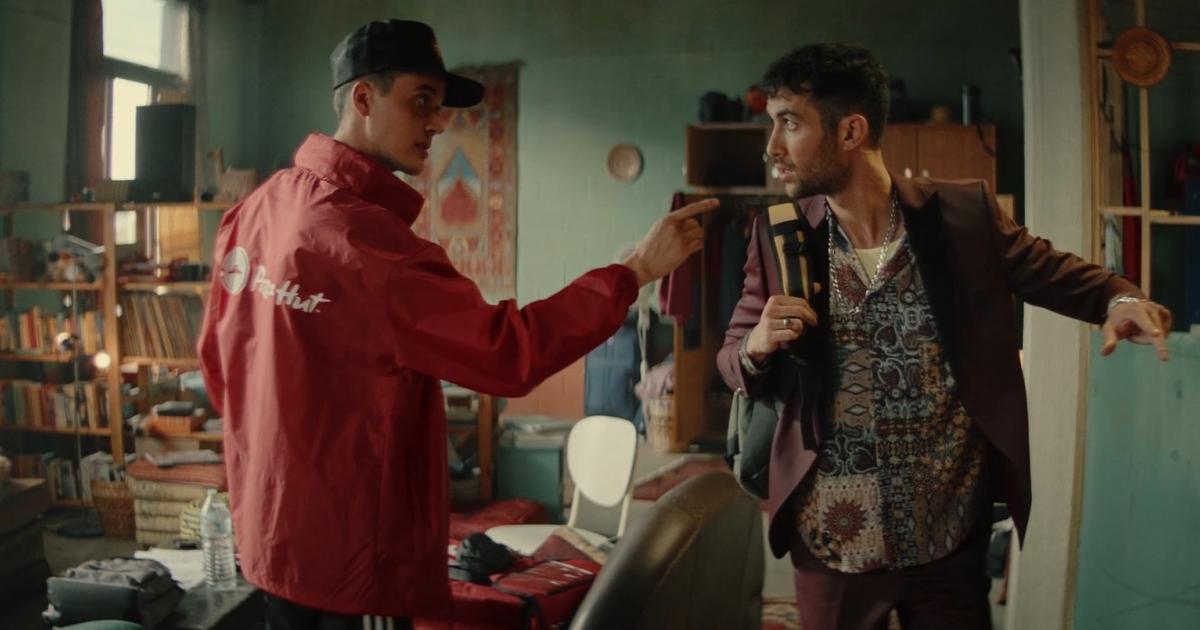 Spotlight on feature-length films in the projects selected for the 13th screen.brussels fund session
For its second session of 2020, screen.brussels fund has selected 10 co-production projects, investing a total of €1,075,000. Half of them are led by Brussels-based producers, a selection that boasts five feature-length films, including one animated long-feature, three television series, a documentary, and a web series. These projects will result in direct audio-visual expenditures of more than €8.5 million in the regional economy. Particular attention was paid to projects that could start up in the coming weeks, which would provide work as quickly as possible to crews that had to stop working the last five months due to the health crisis.
Five feature-length films
Entre la vie et la mort
A feature-length film produced by Frakas Production (Liège), Eyeworks Film & TV Drama (Zaventem), Noodles Production (Paris), and Fasten Films (Barcelona), written and directed by Giordano Gederlini (Brussels). Leo Castenada is Spanish and lives in Brussels. He is a metro driver for line 6. One night, he sees a stranger at the edge of the platform. With eyes full of anxiety and a familiar face, Leo recognised his son Hugo just as he tragically jumps onto the rails. Leo, who had not seen his son for more than two years, discovers that Hugo was involved in a violent robbery. Leo is forced to confront violent criminals in order to try and understand why his son took his own life. Some 20 technicians will be hired for this film, and shooting will almost completely be done in Brussels (35/37 days). Most of the post-production will be done in Brussels (119/154 days), with audio mixing by Agent141 (Schaerbeek), laboratory work by Studio l'Équipe (Evere), equipment rental at TSF (Schaerbeek), and image editing at Manneken Pix (Ixelles). The cast will include many Belgians and a dozen Brussels actors, including one in the leading role.
L'employée du mois
Produced by Velvet Films (Brussels), this low-budget feature film was written and directed by Véronique Jadin (Brussels). At 45 Inès does her best to be a model employee in her position as a salesperson for a cleaning product company, never getting the recognition she deserves or being paid fairly. While the young intern Mélody looks at her with indifference, Inès decides to ask her boss Patrick for her first raise. The situation gets out of hand, Mélody tries to intervene, and Patrick ends up with a broken skull. The accident looks a lot like a crime. What to do? Inès does what she does best: clean. This project will be shot entirely in Brussels with some 20 non-production technicians, and a large part of its post-production will also be done there, thanks to Eye-Lite (Schaerbeek) for camera and lighting equipment, Audiosense (Evere) for sound equipment, while sound editing, synchronisation and mixing will be done by Chocolat Noisette (Brussels), sound effects by Agent Brussels (Schaerbeek) and laboratory work by Cobalt Films (Brussels). In addition, the cast is essentially from Brussels, with Jasmina Douieb (The Break 1 & 2, Coquelicots), Laurence Bibot, Laetitia Mampaka and Alex Vizorek (Looser Revolution, La dernière tentation des Belges).
Les intranquilles
Produced by Stenola Productions (Brussels), Kg Productions (France) as a co-production with Samsa Films(Luxembourg), this film will be directed by Joachim Lafosse (Brussels). The project – featuring Leila Bekthi and Damien Bonnard - will rely on a dozen non-production technicians and on Brussels service providers: Eye-Lite (Schaerbeek) for image and lighting equipment, Key Grip Systems (Schaerbeek) for grip equipment rental, colour grading will be done by Mikros Image (Schaerbeek), audio mixing by Studio l'Équipe (Evere) and lastly post-production captions by Babel Central (Anderlecht)
Rebel
Produced by Beluga Tree (Brussels), Caviar Antwerp (Flanders) and Calach Films (Luxembourg), Rebel will be directed by Adil El Arbi (Flanders) and Bilall Fallah (Flanders). After his father's death, Nassim, a 13 year old Moroccan boy from Molenbeek, is looking for an identity. His mother Leila anxiously tries to keep him away from his older local gangster brother, Karim. At this young age Nassim needs to decide what the rest of his life will look like.. All the post-production and VFX on this project will be done in Brussels at Loom post and Caviar Brussels, while Tanker (Molenbeek) will handle production design. In addition, a dozen or so technicians and actors from Brussels are involved. The cameras will set up for 15 days in Brussels, where part of the story takes place, and have Brussels actors in the main roles.
…among which one feature-length animated film
Yuku et la Fleur d'Himalaya
Produced by Artémis Production (Brussels), La Boîte,… Production (Brussels), Les films du Nord (France), Vivement lundi (France) et Nadasdy Film (Switzerland) and directed by Arnaud Demuynck (Brussels) and Rémi Durin (Brussels). Yuku's grandmother is at the brink of life. Yuku goes looking for Himalayan peony to reassure herself that she truly is the worthy heiress of the elderly storyteller. Fifty percent of this feature-length animated film will be created, initiated and made in the heart of the Brussels Animation Valley, generating more than 1370 days of work for a dozen Brussels technicians. Enclume Animation (Molenbeek) will handle the animation, Manneken Pix (Ixelles) the colour grading, Piste Rouge (Forest) the audio mixing, and the subtitles will be done by Babel Central (Anderlecht). Audiences will recognise Brussels voices such as singer and musician Arno and Stéphane de Groodt (Tout nous sourit, Corporate, Kaboul Kitchen).
Three television series
Baraki
Produced by 10.80 Films (Brussels) and Koko arrose la culture (Wallonia) and directed by Fred De Loof (Brussels) and Bérangère McNeese (Brussels), Adriana Da Fonseca (Brussel) and Adolf El Assal (Luxembourg), supported by the FWB-RTBF Belgium fund for tv-series. The entire region knows the Berthet family. When people talk about them, they call them 'gypsies'. Larissa Berthet houses her entire tribe in her home, including Yvan, a local orphan whom she took in and raised as her son. When Yvan finds out that he is to become a father, he decides to become a 'normal' man. However, a local bipolar dealer, a jealous cop, an unstable ex and a Machiavellian stepmother have other plans. Luckily, his family is there to support him. But when you're a Berthet some things just aren't as simple as they seem. Most of the post-production will be done in Brussels (120/200 days). Some 30 Brussels technicians will work on this production as well as two technical service providers: sound effects will be done by Agent Brussels (Schaerbeek) and post-synchronisation by Boxon (Ixelles). The project will rely on the talent of a young generation of authors and actors, mainly from Brussels, with four leading roles and three supporting roles plus a number of small roles during the shooting in Walloon Brabant. The technical crew are also mostly Brussels-based.
Grond
Produced by Lunanime (Ghent), Dragons Films (Wallonia) and Big Blue (The Netherlands) for VIER and directed by Adil El Arbi (Flanders), Bilall Fallah (Flanders) and Mathieu Mortelmans (Brussels). Any Muslim who decides to live in Belgium saddles their relatives with a delicate dilemma. Do we get buried here or in our country of origin? The young Ismaël 'Smile' Boulasmoum, who inherited the repatriation company of his father together with his sister, has a solution: what if we import soil from Morocco to bury our dead? We'll start a soil business! Without realising it, they've opened Pandora's box. A project mainly produced in Brussels, with 80 days of shooting out of 85. The Brussels-based service providers are TSF (Schaerbeek) for cameras and Tarara (Laeken) for equipment rental and location management. About 10 technicians will be employed, and Mourade Zeguendi (Dikkenek, Champion, La fine équipe) will be part of the cast.
Endless Night
Produced by Versus Production (Liège) and Federation Entertainment (Watermael-Boitsfort), directed by David Perrault (Paris) to be released on Netflix first. In a small unassuming suburb, 16-year-old Eva hangs out with a group of teenagers who like to shoot up Icélotropine. This medication, stolen from a sleeping disorder clinic, gives them lucid dreams. Part of the shooting (12/30 days) and post-production will be done in Brussels (100/129 days). Moreover, 48 people from Brussels have been hired for the project, which represents 13 FTEs, and 12 days of shooting will take place in Brussels, including four outdoors. The sound mixing and editing will be done by Boxon (Ixelles), image post-production by Manneken Pix (Ixelles), location management by Citizen Ciné Services (Forest), subtitling by Studio l'Équipe (Evere) and lastly post-synchronisation coordination by PS ma sœur (Brussels). During the lockdown, this project led to the creation of a Brussels branch of Federation Entertainment Belgium, a leading company in the production and distribution of audiovisual content on an international scale, with headquarters in Paris, Los Angeles, Rome, Madrid, Berlin and now Brussels.
A documentary
Chancelvie
Produced by Wajnbrosse Productions (Brussels), Eva Production (Paris) and RG & Créatifs Associés (Congo) and directed by Marc-Henri Wajnberg (Beersel). In this social documentary about children, we discover the world of Chancelvie, a pregnant 16-year-old street girl. Her daily life for the past eight years has consisted of hustling to find small jobs, feeding herself, sleeping, and having fun with her friends, some of which are musicians and performers. Chancelvie, an energetic and positive girl echoing this vibrant city, questions her future and her baby's future. By filming Chancelvie and the other abandoned children, we see the incredible energy they use to create the life of their dreams. The entire 165 days of post-production will be done in Brussels by Sherpah Video Projects (Evere) and Sysinfor (Saint-Gilles). In addition, a touring presentation of this documentary is planned for schools in Belgium and in the DRC.
A web series
Hacked
This web series of 10 10-minute episodes produced by Dingie (Melle) for VIER and Telenet will be directed by Laura Van Haecke (Brussels). Nilou, Malick and Zahra keep their secrets to themselves. The one thing they trust blindly is their mobile phone. When it gets hacked, they do everything to protect their privacy. But how far are they willing to go? Shooting will be done entirely in Brussels (25 days) as will most of the post-production (45/65 days). The service providers are Sonhouse (Koekelberg) for audio mixing, with editing at The Fridge (Koekelberg) and Lites (Saint-Gilles).
Half the producers are from Brussels
Five of the 10 selected projects will be produced in Brussels: Yuku et la Fleur d'Himalaya, Rebel, Les intranquilles, L'employée du mois, Baraki. Two other projects will be produced in Wallonia: Entre la Vie et la Mort and Endless Nightand three others in Flanders: Chancelavie, Grond and Dingie.
And seven people from Brussels behind the camera
The projects supported will be helmed by seven Brussels directors (out of 16): Arnaud Demuynck (Yuku et la Fleur d'Himalaya), Giordano Gedelerni (Entre la vie et la mort), Joachim Lafosse (Les intranquilles), Véronique Jadin (L'employée du mois), Bérangère McNeese and Adriana Da Fonseca (Baraki), and Laura Van Haecke (Hacked).
A return of more than €8.5 million for the Brussels economy
For these 10 selected projects out of 18 submitted, the ROI of €1,075,000 will generate more than €8.5 million in much-needed direct audio-visual expenditures for the Brussels audiovisual sector in the coming months.