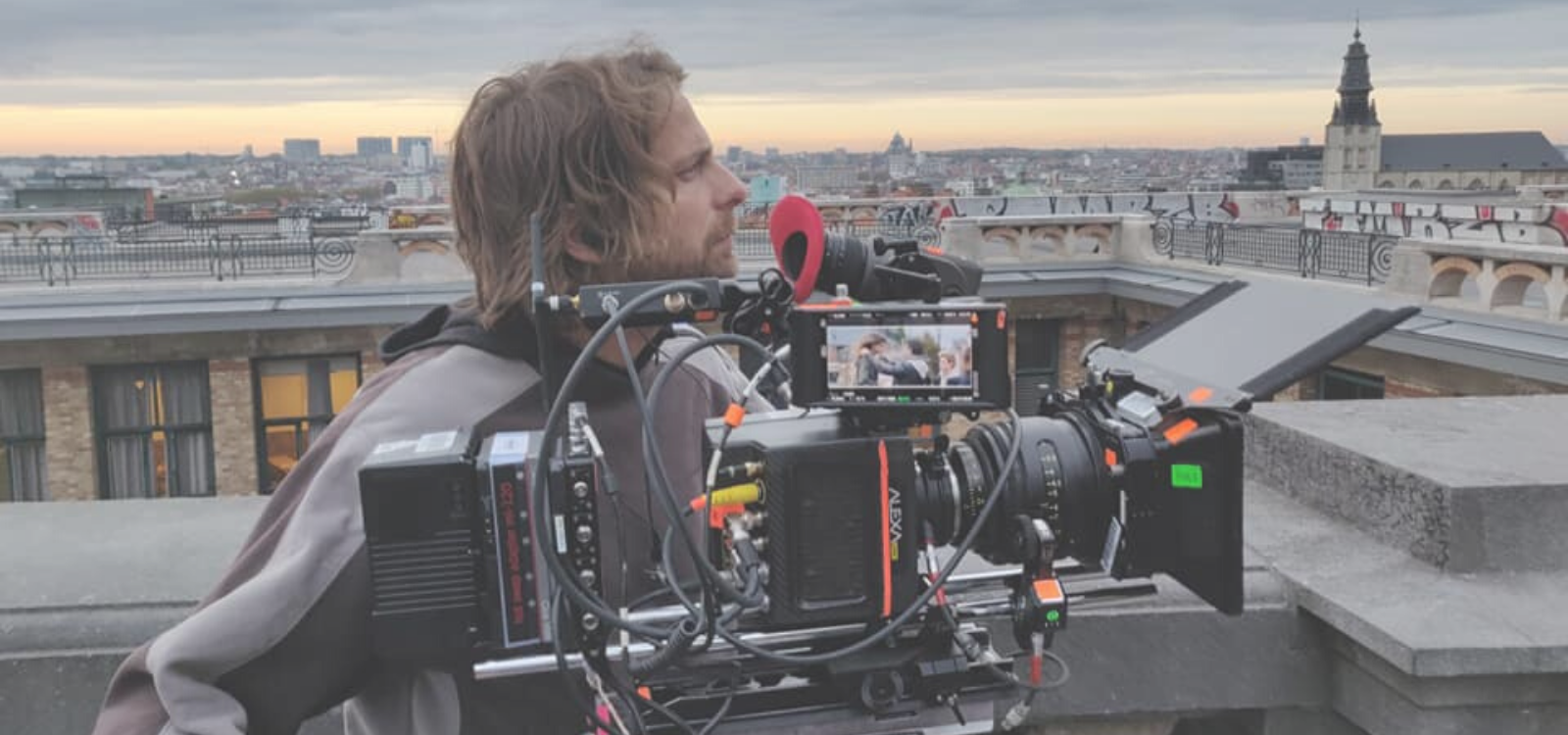 Grond signals the return of filming to Brussels
Good news! After weeks of forced interruption due to the coronavirus crisis, Brussels is once again hosting film shoots. With the support of screen.brussels fund and screen.brussels film commission, directors Adil El Arbi, Bilall Fallah and Mathieu Mortelmans are currently shooting the series Grond (Ground in Dutch) in Molenbeek-Saint-Jean. The series will ibe broadcast in 2021 on the Flemish channel VIER, and later on Be tv, Telenet and on Netflix.
The coronavirus crisis has affected many sectors and numerous shoots were interrupted or postponed. During the lockdown, professionals in the audiovisual sector worked hard to draw up health protocols in order to best prepare for the recovery.
They succeeded and now filming is starting up again in the Brussels-Capital Region. After a gradual relaunch of short projects (commercials, music videos, short films...) since mid-May, it is now the turn of series and feature films to restart. The first large scale production is being shot in Molenbeek-Saint-Jean: the new series Grond (on VIER), directed by Adil El Arbi, Bilall Fallah and Mathieu Mortelmans.
Grond, the premise
Every Muslim who dies in Belgium presents their relatives with a delicate dilemma: should they be buried here or in their country of origin? Young Ismaël 'Smile' Boulasmoum, who inherits his father's repatriation business with his sister, has the solution: what if they shipped in earth from Morocco in which to bury the dead? They create a specialised company, but have unwittingly opened Pandora's "coffin".
screen.brussels supports the audio-visual sector
Grond is supported by the screen.brussels fund and receives assistance from the screen.brussels film commission for its relations with local authorities.
To support the industry, screen.brussels has also launched a number of concrete initiatives, such as distributing masks when business resumes, providing specific signage and training health advisers for 'COVID-19 safe' film sets.
Additionally, screen.brussels fund will be granted an extra € 1million funding to relaunch the audio-visual production in the Brussels-Capital Region.
Additional information:
Grond's directors are part of a new generation, whose talent is being recognised both in Belgium and abroad. In 2019, Mathieu Mortelmans directed his first feature film, Bastaard, and is also well known among Belgian TV series fans: he was behind several episodes of the RTBF series Unité 42, which also shot in Brussels! As for Adil El Arbi and Bilall Fallah, their Belgian productions include hits like Black (2015) and Patser (2018). They have now made names for themselves in Hollywood, directing Bad Boys For Life (2020) and soon, who knows, maybe a Marvel project…
screen.brussels is the Brussels-Capital Region's support organisation for the audiovisual sector. It is made up of the Fund, Film Commission, Cluster and Business entities. Since May 2016, these four components have been supporting this diverse and innovative sector: television, web, production, post-production, virtual reality, gaming and, of course, cinema.