Sun, 06/02/2022
Professional meetings and events on the program of the Anima Festival
Here is a small overview of the professional events and workshops that will be held during the Anima 2022 Festival dedicated to the world of animation.
The program:
Monday 28 February 2022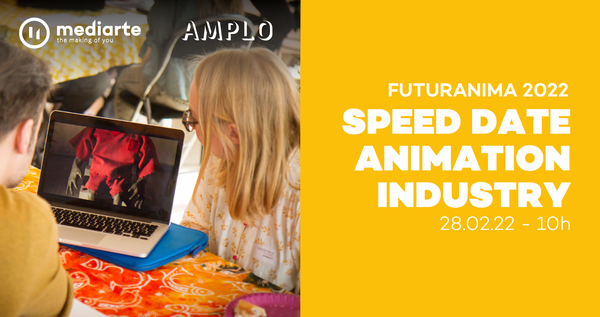 Speed Date Animation Industry
10:00-13:00
Looking for your dream job? The online speed date of February 28, 2022, organized by Amplo and mediarte, offers you the opportunity to meet a wide range of Belgian animation & vfx studios. And above all, these studios are all actively looking for talent!
During the speed date, individual interviews are planned between employers and candidates, selected in advance for one or several job offers.
The objective is to allow companies in the animation and special effects sector to actively contact candidates/talents that meet their search criteria.
Sumission deadline: 20 February 2022, at 00:00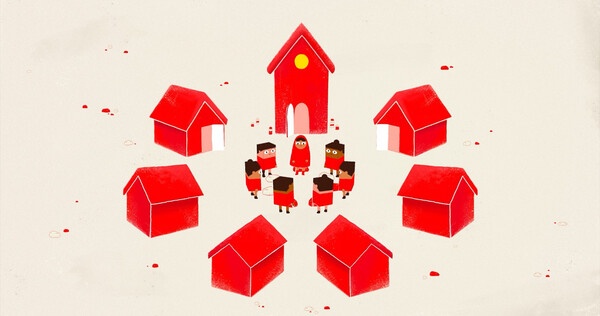 Round Table: Inclusive Recruitment in Studios
14:30-15:30 - Flagey Studio 1
Are there inclusive recruitment practices in the Belgian animation sector? How can diversity and gender equality be stimulated? How do they influence the content of projects, the well-being at work? How do studios benefit from this? Several personalities from the Belgian animation sector come together to try to answer these questions.
Speakers: 
- Alexandra Meese (benuts)
- Marco Levantaci (Studio Souza / Vivi Film)
- Perrine Gauthier (Thuristar)
- Jeanne Brunfaut (Centre du Cinéma et de l'Audiovisuel / CCA)
- Vicky Van Bellingen (mediarte)
Moderator:
- Allie Weis (Ethics Coordinator in International Game Development at Digital Arts and Entertainment (DAE) in Kortrijk)
Language: English, subtitles
Co-organized with hub.brussels Amplo & mediarte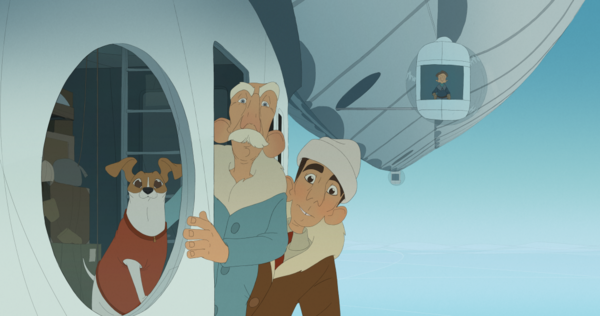 Work In Progress : Titina
17:00-19:00- Flagey Studio 1
Titina is the first feature film by Norwegian Kajsa Næss, known for her award-winning short films (Destruction Workers and It's Up To You). The film is produced by Oslo-based Mikrofilm, in co-production with Belgian company Vivi Film and in collaboration with Belgian animation studio Studio Souza. The director will present the progress of this beautiful project with the animation director, Marie-Laure Guisset.
Speakers:
- Kajsa Næss (director)
- Marie-Laure Guisset (director of animation)
Language: English, subtitles
Tuesday 1 March 2022

Making of Yuku et la Fleur de l'Himalaya
14:30-15:30 - Flagey Studio 1
The co-directors, Rémi Durin and Arnaud Demuynck, and the technical and artistic director, Paul Jadoul, of Yuku and the Flower of the Himalayas will go back to the origin of the project, showing the different technical and artistic aspects, and will come back to the secrets of the production. With previously unreleased excerpts unveiled exclusively!
Speakers: 
Rémi Durin - Arnaud Demuynck - Paul Jadoul
Language: French
Wednesday 2 March 2022

Making of Where Is Anne Frank
14:30-15:30 - Flagey Studio 1
Come and discover the behind-the-scenes production of Ari Folman's latest feature film Where Is Anne Frank, an adaptation of the famous Diary of Anne Frank (after Waltz with Bashir and The Congress), with the team from the Belgian studio Walking The Dog. The latter will talk about its creative and technical contribution in the different stages of this co-production.
Speakers:
- Eric Goossens (producer/co-founder Walking The Dog)
- Paul De Blieck (animation supervisor)
- Elie Klimis (lead animator)
- Emmanuel Decarpentrie (compositing supervisor)
- Yael Ozsinay
Language: English
Thursday 3 March 2022

Work in Progress : 2D Animated Video Games
17:00-18:00 - Flagey Studio 1
Dive into the world of 2D animated video games! In this round table, the creators of some promising Belgian video games such as NeJ, Reditum, 30Birds share their experience in 2D animation created in their games, their different styles and the techniques used, including the Godot and Unity game engines.
Speakers
- Ben Lega (NeJ)
- Ennio Del Fara (Reditum)
- Laurent Toulouse (30Birds)
Moderators
- Guillaume Bouckaert (BROTARU)
- Emilie Thiry (cluster screen.brussels)
Language - English
Co-organisé avec le cluster screen.brussels, hub.brussels & BROTARU
Thursday 3 March 2022: Multimedia Day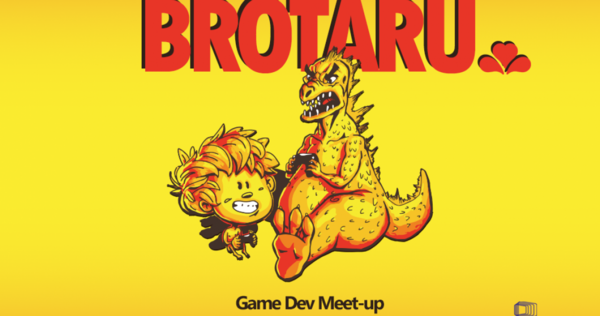 BROTARU
19-00 - Multimedia Day
Brotaru is a monthly meeting for video game developers. In an inclusive and open atmosphere, each creator is free to present their latest project to get feedback from their peers, or simply to exchange and meet new people.
Online meeting (Zoom) on Anima Online
online.animafestival.be
Moderator:
Guillaume Bouckaert
Language: English
Co-organized with BROTARU & the screen.brussels cluster
Friday 4 March 2022

Coproductions Franco-Belges : Quelles Opportunités ?
09:30-10:45 - Flagey Studio 1
This conference is dedicated to the different actors of the animation sector who wish to learn more about the institutional and financial mechanisms encouraging collaborations between France and Belgium. The morning will end with individual meetings.
Speakers:
- Katrien Maes (production manager at VAF)
- Emmanuel Roland (director of the Centre du cinéma et de l'audiovisuel / FWB)
- Noël Magis (director of screen.brussels)
- Michela Ritondo (International Tax expert / Federal Public Service Finance)
Case studies:
- Annemie Degryse (director and producer at Lunanime)
- Vincent Tavier (producer at Panique !)
- Thibaut Ruby (executive producer at Folivari)
Moderator:
- Thierry Leclercq (journalist, regular correspondent for Cineuropa.org and Ecran Total magazine)
Co-organized with the Cultural Service of the French Embassy in Belgium, Unifrance, the VAF and the Wallonia-Brussels Federation
Language: French with simultaneous translation into Dutch
To find the whole program of the festival, go to the website of the festival of Anima.